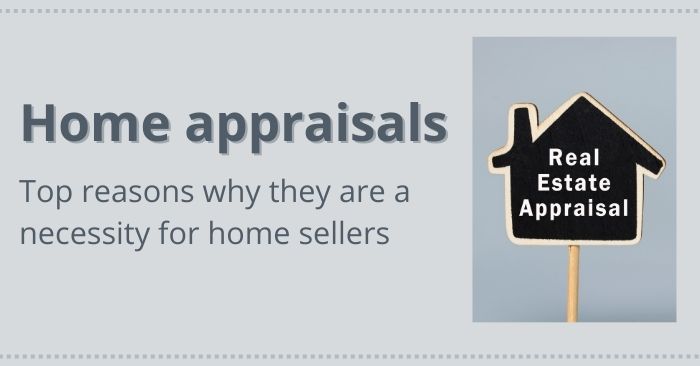 A home appraisal helps a property seller determine how to price his or her residence, making this a significant step in the home selling process. With a great appraisal, a seller may boost the likelihood of earning top dollar for their home.
A home appraisal is conducted by a property expert
An expert home appraiser will allocate significant time and resources to complete a report on the home. This professional also performs a home analysis as part of their assessment to provide an accurate property valuation. When searching for an appraiser, it's best to check their credentials and testimonials to make sure they can offer great service.
A home appraisal is based on your home's condition & real estate market data
Although many home sellers believe an appraisal's property valuation is based solely on the age and condition of a house, other factors come into play. This includes the current state of the housing market, the prices of comparable houses that recently sold and other real estate market data to determine the optimal property valuation.
Completing home renovations prior to a home appraisal can also have a positive impact on the evaluation of your property.
Offers selling insights you may struggle to obtain elsewhere
A home seller won't have to wait too long to receive an appraisal report, as a home appraiser usually can provide this report over the course of a few days. This report can reveal key details about the property such as condition of plumbing or the electrical system, how it compares to other properties in the area, if the home is in good shape and more.
When it comes to conducting a home appraisal, you may want to consult a real estate agent. As a housing market professional, they can explain how a home appraisal works and answer any concerns or questions you may have. Plus, a real estate agent may be able to put you in touch with the top-rated home appraisers in your city or town.
Ready to add your residence to the real estate market? Perform a house appraisal, and you can move one step closer to establishing a competitive initial asking price for your home.